Patrick Leach Memorial Fund
CW4 Patrick Daniel

LEACH

1LT Andrew Carl

SHIELDS
FALLEN HEROES
Operation Iraqi Freedom
Two AH-64 Apache pilots from A Company, 1st Battalion, 151st Aviation, CW4 Patrick Daniel Leach, 39, from Rock Hill, S.C. and 1LT Andrew Carl Shields, 25, from Campobello, S.C., died 9 December 2004 near Mosul, Iraq when their aircraft collided with a UH-60 helicopter on the ground during a night mission.
The UH-60 crew and passengers survived, but the accident was fatal to the Apache crew. The 1/151st Avn. Bn. is part of the South Carolina Army National Guard, based at McEntire Joint National Guard Base in Eastover, South Carolina and deployed in October 2004 to support Task Force Olympia in Iraq.
---
The Patrick Leach Memorial Fund is jointly supported by Munsch & Company Aeromechanics, the Jimmy Doolittle Chapter of the Army Aviation Association of America ( AAAA), the Officers and Soldiers of the 1/151st Avn and numerous Friends and Family, to fund the education of Pat Leach's five children.
Munsch & Company and the JDC-AAAA are pleased to donate 100% + of all proceeds from sales of Iraqi Highway Patrol - Aerial Enforcement - Can Do Easy merchandise to the PLMF.
Patches are RWB or DES. $7.00 USD each plus $3.00 USD Shipping and Handling.
T-Shirts are DES only. Short Sleeve $15.00 USD. Long Sleeve $20.00 USD. $5.00 USD Shipping and Handling. WE DO NOT KEEP THE CHANGE !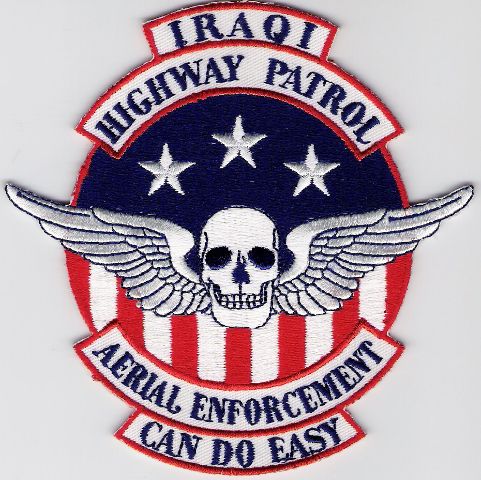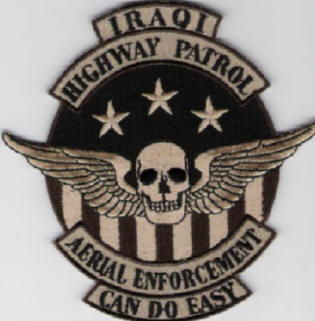 Please send your check or M.O. made out to Patrick Leach Memorial Fund
to
Munsch & Co. Aeromechanics 3708 MacGregor Dr. Columbia SC 29206 USA
Please email donmunsch@bellsouth.net to advise us of your incoming orders.
" BLESSED ARE THE PEACEMAKERS"
Copyright ?nbsp;1999 - 2007 All rights reserved 害ch and Co.